Grants and Special Projects
Stronger Through Teamwork
Developing and maintaining strong relationships within our community and collaborating with other Workforce Development Boards (WDBs) throughout the Valley is essential to the success of many of our programs.
As the fiscal agent, or a participating Workforce Development Board, on a series of grants totaling over $1.5M, we are collaborating with a consortium of eight (8) WDBs from Stockton through Bakersfield to implement grants that will provide training and assistance to young adults, formerly incarcerated and justice-involved individuals, and students with disabilities.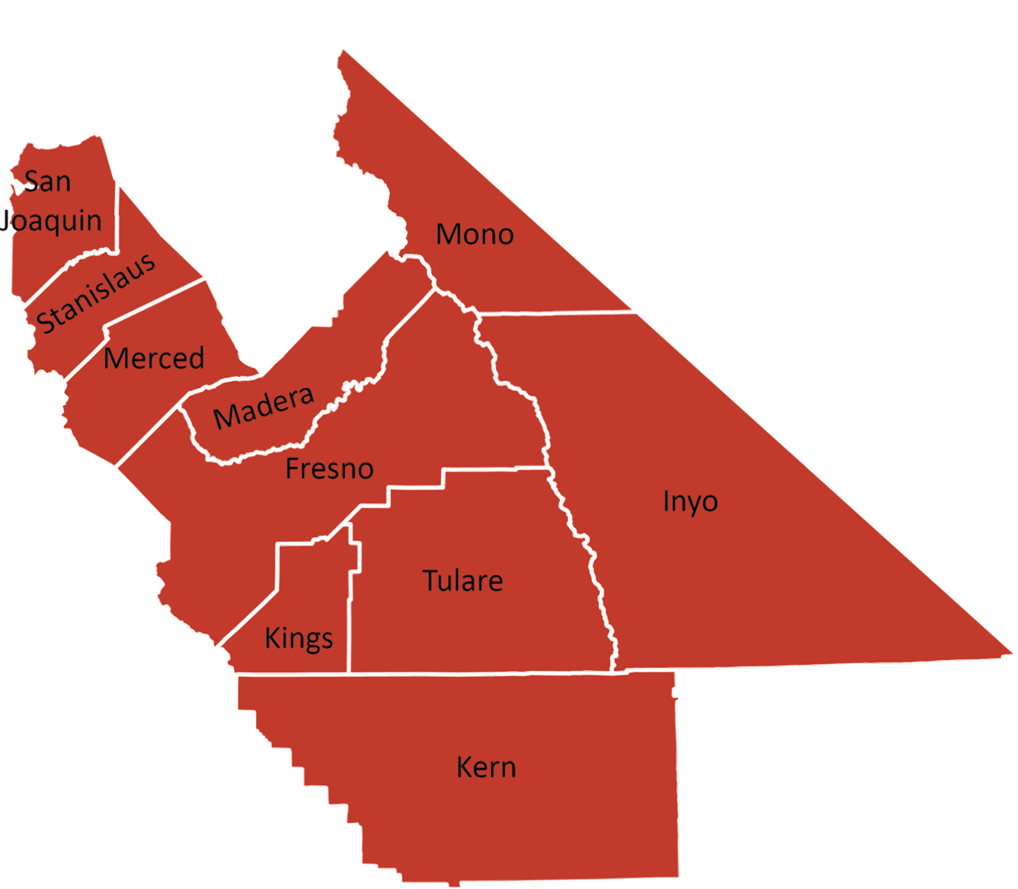 $150,000 – Workforce Accelerator Fund (WAF) 7.0 – The Fresno County Forestry Corps is a partnership between the FRWDB and Fresno County Economic Opportunities Commission. The goal of this project is to recruit, train, and deploy 25 young adults to remove California's dead and dying trees, and plant new ones. The program will provide these young adults with opportunities to gain transferrable skills to allow them to build careers in high-demand industries including forestry, construction, high-value agriculture, manufacturing, logistics, and energy.

$250,000 – Construction Pre-Apprenticeship Pipeline for Ex-Offenders (CPP) – The FRWDB, in partnership with the Workforce Development Boards of Madera, Kings, and Tulare Counties, will train 40 ex-offenders with an emphasis on women by providing training opportunities and support services to those seeking a career in a state-approved apprenticeship within the construction industry.

$685,849 – Prison to Employment (P2E) – The FRWDB, in partnership with all San Joaquin Regional Workforce Development Boards, will foster relationships by increasing collaboration, innovation, and systems change between local workforce boards, California Department of Corrections and Rehabilitation (CDCR) reentry service providers, CDCR Division of Adult Parole Operations, and community based organizations that serve formerly incarcerated and justice-involved individuals. The resources available as a result of this partnership will enable regions to better address the personal development, training, and employment needs of California's justice-involved and formerly incarcerated populations.

$500,000 – Summer Training and Employment Program for Students (STEPS) – The Summer Earn & Learn program will serve 100 in-school students ages 16 – 21 that have a disability documented in an IEP or 504 Plan in Fresno County. Eligible Students with Disabilities (SWDs) will have an opportunity to participate in 40 hours of pre-vocational training that includes 6 hours of job exploration, 2 hours of financial literacy workshop, and 32 hours of job readiness workshop, and complete a 180-200 hour part time or full time work experience.